When is it too early to start think about Christmas? If I can refer you to my other blog HERE about how to schedule your seasonal calendar for Church, that will help answer that question.
When it comes to resources, scheduling your promotion and coming up with ideas for your Christmas services, there are so many resources out there for you to tap into, so I have come up with my TOP 3 websites for your guidance.
Christmas TOP 3 Resources:
1.Story Loop – this one is my personal favourite of all the resources I am sharing with you. For just $25 a month (about £20) you can have access to so many incredible resources for ALL seasonal occasions across your church calendar – including Christmas. As well as the rest, they offer short movies, moving imagery, background stills and more. But the part I like the best is that they also provide editable files for almost all of their bundles/packages/designs – which means everything is adaptable and versatile and you can truly make them your own. It also comes with a bunch of freebies which are very high standard and would set you up with a bundle of great products to kick start your ideas. Story Loop have many artists, creators and designers involved. It is a collaborative site so updates are monthly and come with multiple options for all your seasonal needs.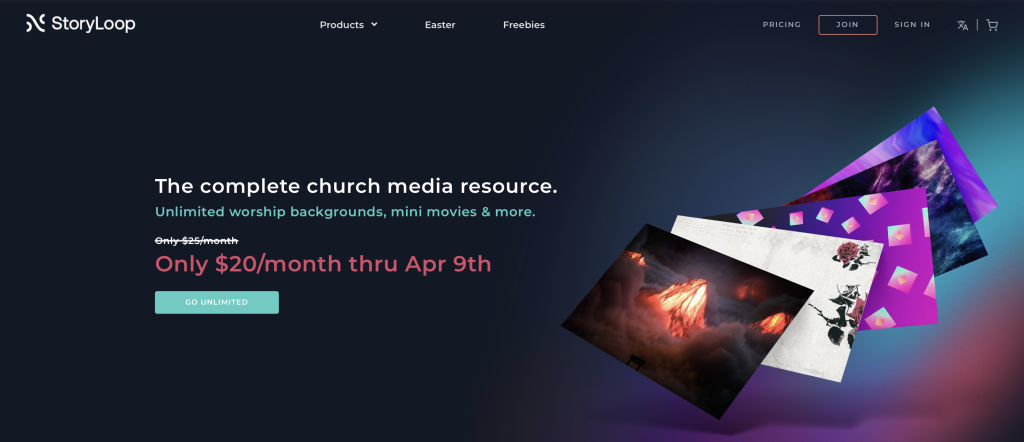 2. Igniter Media – This site has an array of incredible resources for you to use for all season and the best thing about it is that it comes with a 1 month free trial. As with other sources, you can get Sermon Series graphics, Wide screen designs, even Ultra Wide designs for those of you who have more than one screen on display. But they also offer print ready files for banners, postcards, flyers, posters and more and also a library of social media designed graphics. They offer stock footage, stock imagery but also dedicated lyric videos to help with worship that includes a Christmas Song/Carol library. This place is the mother of all content – although limited by the small army that runs this store. This site however is probably out of most churches price range with their lowest package offering limited access at $45 (£37), right up to full access for $85 (£69) per month.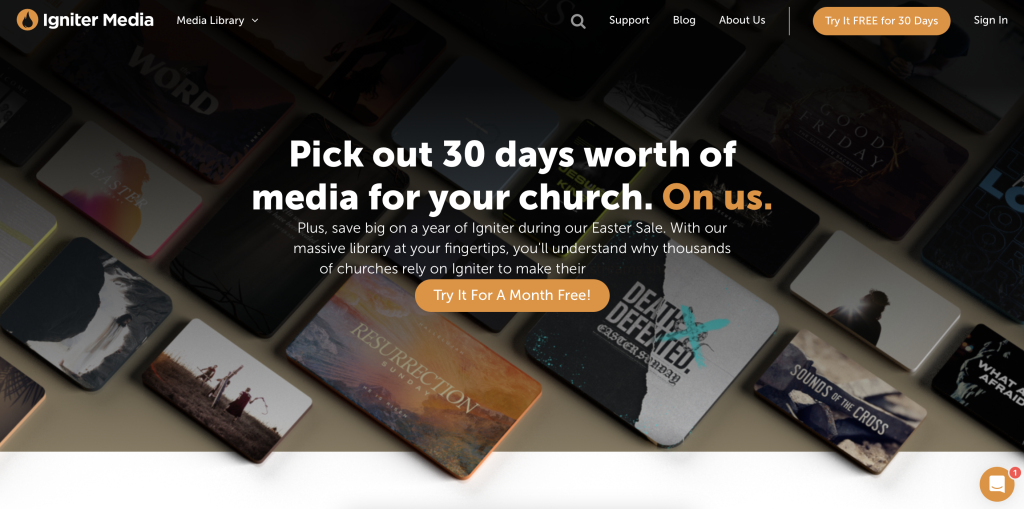 3. WorshipHouse Media – offers a great collection of mini movies, worship backgrounds, worship tracks with lyrics, as well as license packages for various software packages for displaying all these products, such as PresenterPro and Media Shout. They also offer countdowns, still and motion backgrounds for all your worship needs. This site is limited because it specifically dedicates itself to the music/worship section of a church service, but their resources are high quality and professional. They no longer offer subscription packages which means this site is recommended for your seasonal events only, you buy the product you need when you need it!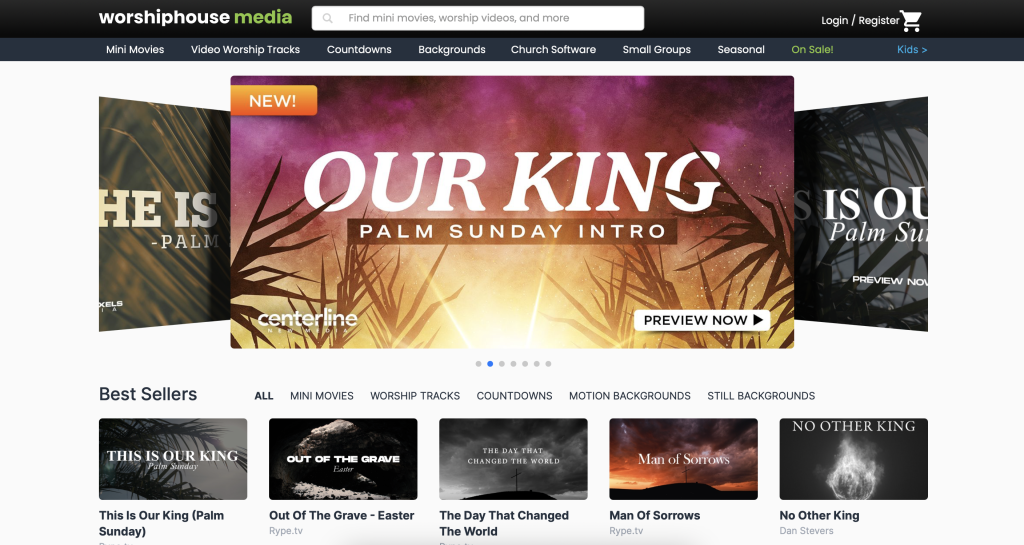 I would like to state that there are other options out there and also plenty of AMAZING options too. Here's a short list of other resources you could choose from and lots of these offer great freebies:
So I think it's safe to say that you don't need to worry about your media for your Christmas services this year….or any year for that matter. There are so many free resources of high quality and so many paid resources of incredible standards.
My encouragement to any church leader or media co-ordinator is to plan well ahead of time, prepare in advance and know what message it is you are trying to portray and find media that will enhance your services this Christmas time.