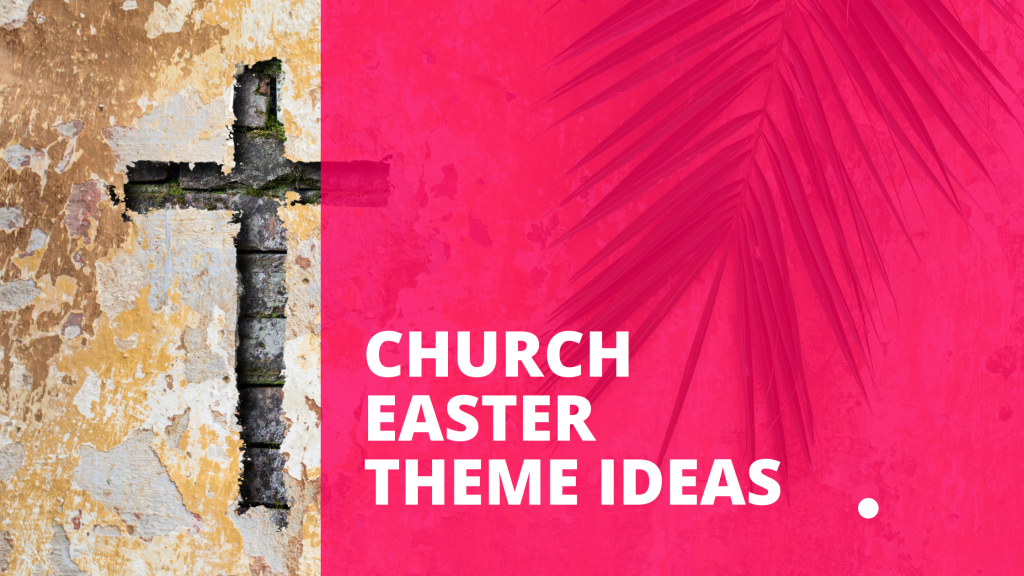 It's my aim to help you to get ahead of the game, look professional and have Easter program design you are proud of.
One of the most pinnacle moment sin the Church diary is Easter, and coming up with a new theme year in and year out can sometimes feel like a bigger task than it needs to be. The routine stays the same, a Good Friday Service, perhaps a family gathering on the Saturday and then a Communion or Celebration service on Easter Sunday.
As a kid I remember this time of year being extra special, walking through town squares watching people I admire to this day depicting Jesus as Carman's "This Blood" would play out through an old fashioned speaker and these amazing people would reenact an incredible Easter Story performance on Good Friday. Then Easter Sunday morning we would all gather for breakfast, eating grapefruit, cereals, toast, croissants and more. And the most special part was when the sweetie man handed out creme eggs to all the kids. It was a special time.
In a world where these things may seem a distant memory, I want to help you to bring some fresh, new and power themes to your Easter programs.
The Peanut Easter Theme List:
He Is Alive
The Crown of Thorns
He Is Risen
Risen
Resurrection
The Tomb Is Empty
The Death & The Life
The Price is Paid
See His Hands
The World Began to Shake
Jesus Has Risen
Good Friday Encounter Night
The Day Heaven stood still
The Eggstravagnaza
Neon Night – Easter Worship Night
Redeemed
This Blood
The Power of the Cross
Easter At Church
Beyond the Veil
Top to Bottom
Risen Indeed
Behold I am Alive
He is our Hope
He Holds The Keys
He Is Not Here
For Easter Theme Design ideas please click here