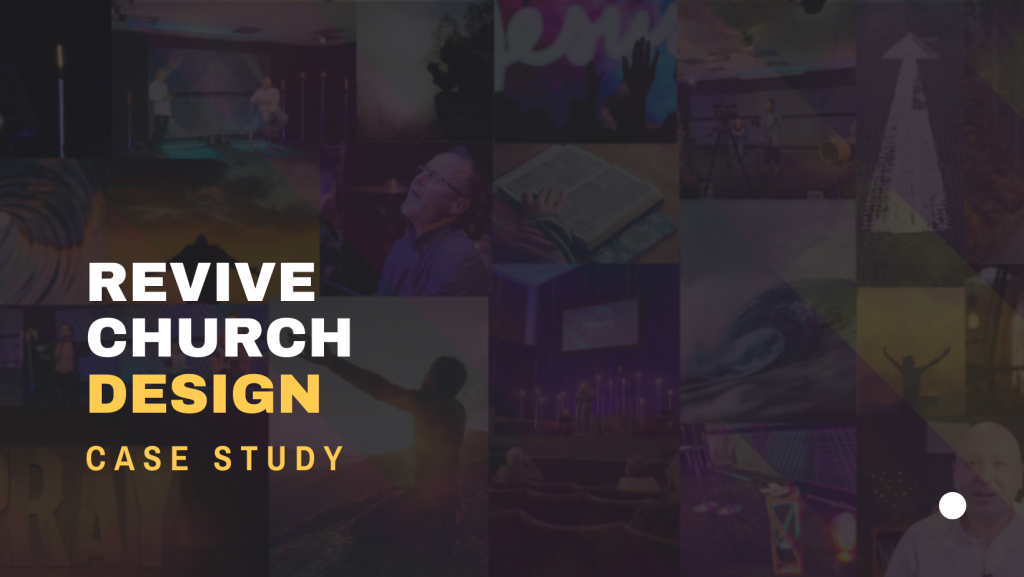 In 2017, my husband and I moved from Barnsley to Hull for work. We had been part of Revive's team for a couple of years but decided to take the plunge and physically move locations in order to provide a more stable work life balance.
As part of the move, I took on the role as in-house designer for the church, providing design solutions for all of Revive's events, social media, cosmetic and aesthetic design and part of the events co-ordination team.
One major piece of work which is on going, is keeping the churches social media calendar alive. Designing square images for general church info, special events and department information; and then setting up the monthly calendar ready to go out onto their social media platforms.
As part of this, along with the promo team, I work towards a fresh new "brand" design every 1-2 years. This is where we look at the logo placement and background, the social media page designs and how this works along side screens in the actual services.
Design is a journey .
In January 2021 we moved from a dark blue with turquoise to purple and gold.
As part of my role as in-house designer, I tend to change the mood and feel of the social media squares annually. It keeps the same information prominent but brings out freshness and awareness as people notice when there's a change.
In the ever changing season we live in, moving from in-person services to online services due the COVID-19 pandemic, was a real switch for the promo and production team. We all became camera men, session musicians, online speakers and videographers. I also had to adapt my working style to move all the exciting events we had in the pipeline to either cancelled or online events.
Zoom became the new norm and daily events were happening via the World Wide Web across the globe. As the designer for Revive Church, it was a very quick switch from designing printed materials to a completely online presence. Delivering vital information and links became more important than ever and I even became the face of online news.
Revive Church branding has moved forward during the last 4 years of being the designer. Specifically the logo. Although the essence has stayed the same, giving it clarity and a stronger position on products.
The ever changing feel of the world around us and the ever changing nature of a church means, as the designer, it's my job to know what's happening, what people need and how best to represent each department, from toddler groups, children's work, youth work, Ladies groups, Small Groups, Short courses, Special Events and general church info.
It's probably one of the most fulfilling parts of my work, as I see week on week, how my design work helps to communicate all that's going on in the life of Revive.
But I do look forward to being able to get more printed materials once we can get back to bigger and better in-person services and events in the near future.
Design continues to be a journey here at Revive. We are a changing place and I love the adaptability of all the leaders and the departments. Everyone is so creative and in other places that might be a bad thing, but here it means we can constantly stay on top of design, keep things fresh and it's exciting being a part of something fun.
To find out more about Revive Church, visit website