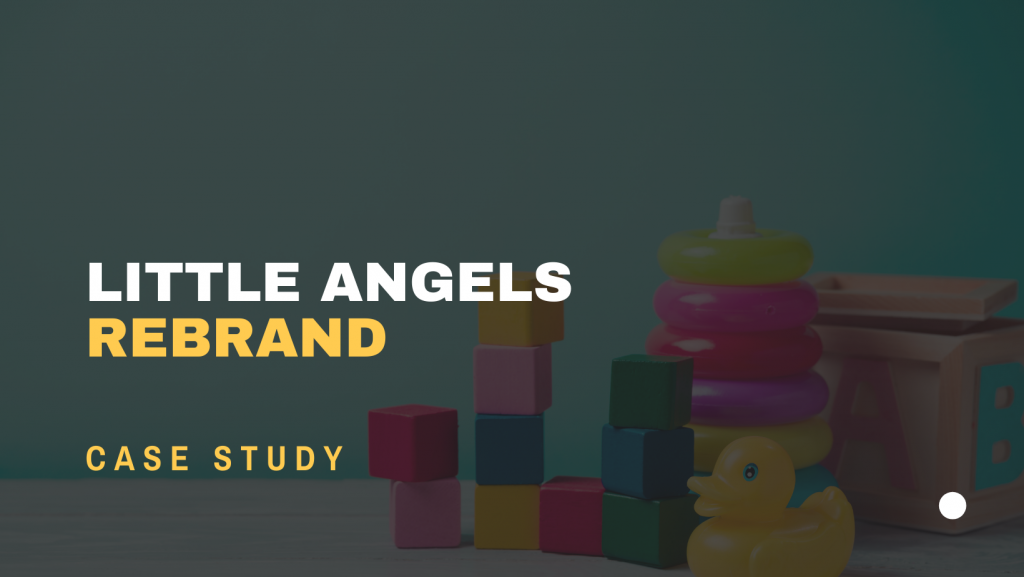 During 2018, I became the designer of the social media and promotional print for Little Angels. A toddler group based in Kingswood, Hull and part of Revive Church.
It's worth pointing out at this point that they had already had the logo designed and some printed literature by an outsourced designer before I came along, and it's also worth saying that I believe that unless the outsourced designer spends time talking to the team and getting to know the heart of an organisation, you'll never truly be able to design to the fullest.

I decided to dedicate some of my time to help the Little Angels team. I had young children who could attend the sessions and it gave me in insight into who the people were, what they wanted and how they approached caring and supporting the community.
It soon became clear that the team were a ray of sunshine and light to the women of Kingswood and this wasn't clear in the designs that they were presented with. Little Angels needed a facelift.
Adding block colour brought out the vibrancy and fun that the community found in Little Angels, the fount choice was vital and critical in representing children but also welcoming and warming to parents and carers.

As it developed we used a similar block/brick feel but the pink just made the whole brand ping and come to life. And the new Little Angels branding was born.
During 2020, when due to the pandemic, everything closed, Little Angels had to close its doors. And like many other community projects, it struggled to keep alive and active for the people who loved its warmth and friendship.
Skip a year ahead to the summer of 2021 and there was an opportunity to rebirth and rebrand Little Angels a little bit more again. Sticking with the same colours but just adding a bit more texture, light and shapes to appeal to the under 2's age range that Little Angels were initially appealing to, this new branding began.
I'm really proud of the journey Little Angels has taken with its brand and the willingness and openness the team have allowed me in order to keep it evolving and keeping it fresh!
For more info, visit website