Christmas Red Hex Code and why we love it for Christmas
Why red? What does red have to do with Christmas? Christmas is my favourite time of the year. I love the excitement of waiting for the local garden centres to open up their wonderlands and I love going through all the different coloured sections that set out for us to explore. But I never feel that amazing heart warming feeling until I hit the red zone.
So what is it about red that makes us feel extra Christmassy?
According to Country Living "Centuries ago, ancient Celtic people believed that holly plants brought beauty and good fortune in the middle of winter. As such, they'd regularly outfit their homes with the red and green plants as a way to promote a prosperous new year."
Christmas comes during the beginning of the winter months, and I don't know if you are like me, but I love wrapping up, getting the blankets out, having a warm hot chocolate and dreaming of being by a blazing fire. Psycology Today states the colour "Red can be associated with warmth and fire, very pleasant and cozy during cold winter months."
According to NPR, in the Victorian era, Christmas had a much wider and varied palette, which featured combinations of red and green, red and blue, blue and green, or blue and white—and that included Santa Claus' signature outfit. It wasn't until 1931 that a particular brand's ad campaign really pushed the red, green, and round images of Christmas that we know today.
I don't feel like I am in the real spirit of Christmas if there isn't red on my Christmas tree. Red and Green are such a classic combination but the phrase "red and green should never be seen" always comes to mind…I like to add "except at Christmas."
Last year, my boys suddenly got into The Grinch and red and green became their absolute favourite for everything, all toys, all clothes, everything they chose had to be these colours as they would role play the story.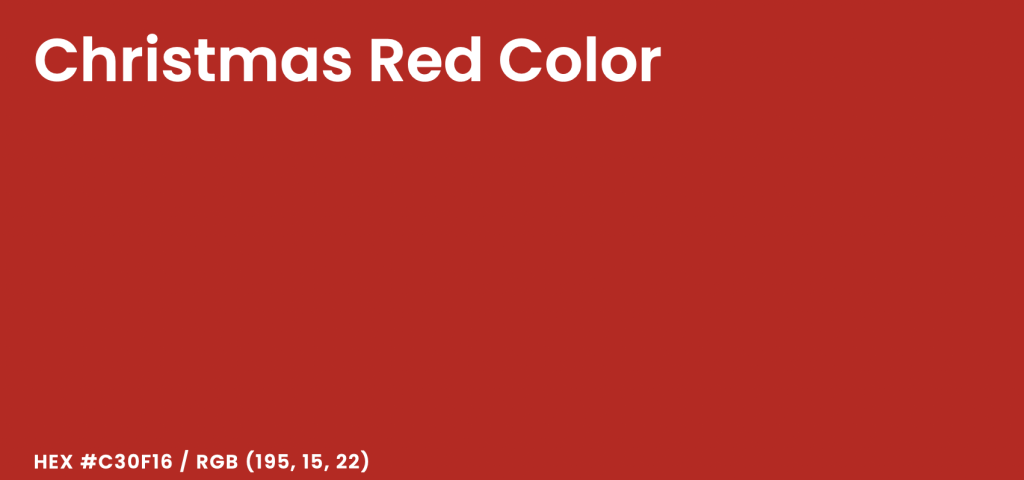 Colour-name.com makes this statement about Christmas Red Hex Code "Christmas red is an almost fully-saturated deep red color, typically, associate with the holiday season and Christmas in particular. It goes well with green, gold, silver and even blue."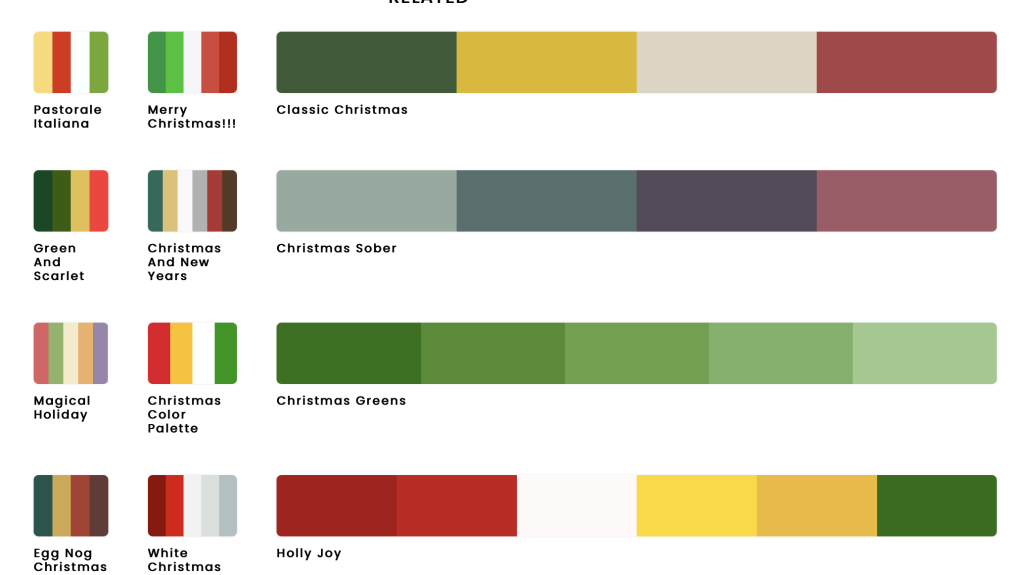 I absolutely love how scheme-colour make these matching Christmas related palettes.
From my previous blog publishing in 2021, A Countdown to Christmas in colour, I wrote;
"RED. Who doesn't just want red in their house at Christmas. As I remarked in Week 1, red was a fairly new association with Christmas and I for one can't imagine Christmas without it.
Santa Red, Rudolph's Nose, Christmas Lights, Tinsel, Jumpers, Hats…you name it, at Christmas RED is on the menu – even Cranberry sauce is a shade of red.
Red was traditionally part of the celebration of the winter solstice, with its contrast against the Holly, it was a perfect decoration in Winter time.
At Christmas RED represent love, family, joy, laughter, fun as well as tradition – which many people love, appreciate and want to keep around the Christmas season.
Is red your Christmas colour?"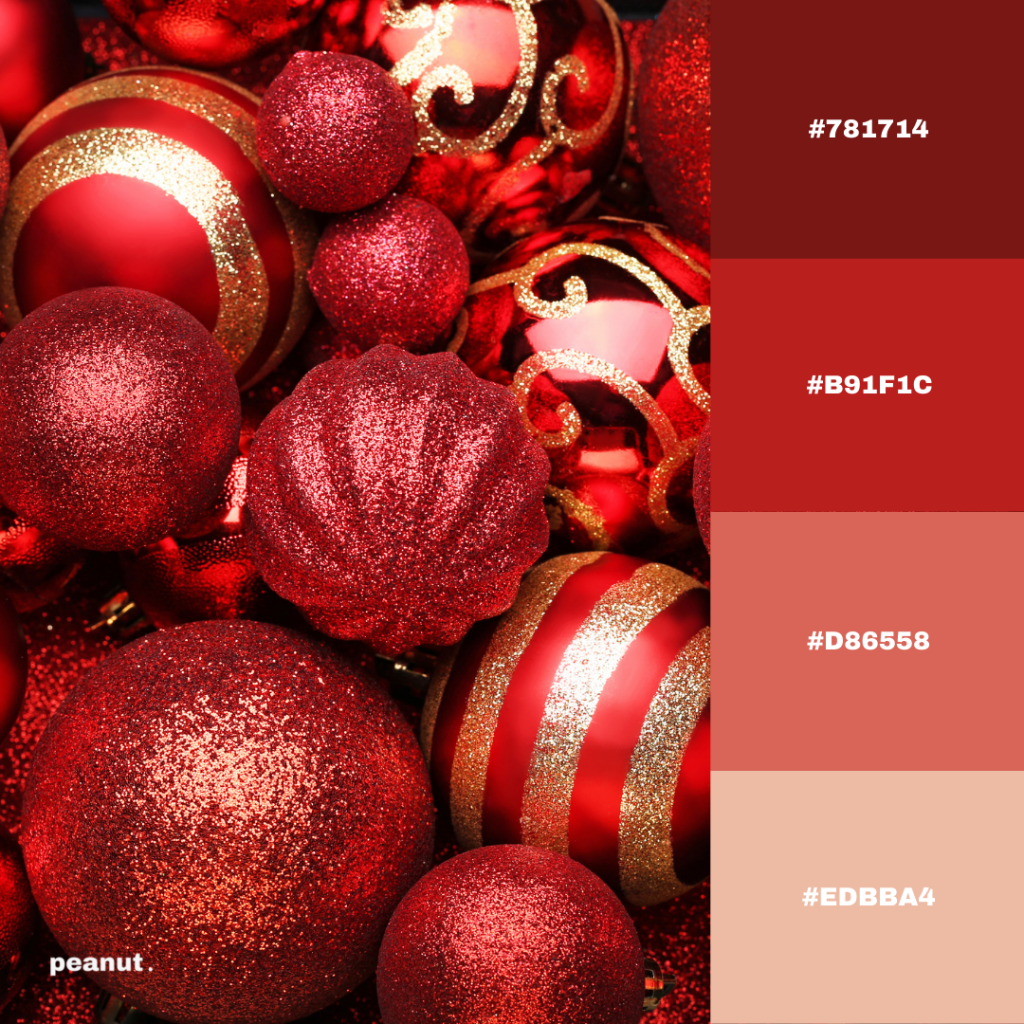 Have a happy festive season as you explore all the beautiful christmassy colours around us.