Why do I like wine bottle design?
When you watch people choosing wine you often find them wandering up and down the aisle, or in my local supermarket, slowing down, looking up and down each shelf at a steady pace and then staring at one particular bottle that has caught their eye, picking it up, turning it to quickly review the back label and then putting it happily into their trolley ready to buy.
The thing I find fascinating about this is that each person standing in the space where the wine is has become accidental design critics. They are instantly transported into a world where each wine variety has a different label and we have to make quick choices based upon what our eyes can see rather than the look or even taste of the product inside the bottle.
So what is it about wine labels that effects a persons choice to pick one wine bottle above another.
Firstly, familiarity. If a person has bought a certain wine before and they enjoyed it then they will automatically lean into that.
Secondly, price. Particularly in the current climate, the price of a bottle can have an effect on the customers choice to buy or not.
And thirdly; the design.
The wine label design is probably the strongest pull of whether a person will purchase that wine or not. And the variety of designs is what I find most exciting, captivating and illuninating about wine labels.
So what is your expectation on a wine to be based upon the label?
If the design is a little more sophisticated, intrecate details and fancy writing we immediately think it's posh wine!
If the label has an animal on it, a Lion, bold and brash in flavour, or a sea creature like a Whale, maybe the wine is smooth and fresh like the ocean. The label design can have an effect on our senses before we've even popped the cork.
Pictured below are three wine label designs by controversial winemaker & label designer, Andre Mack. He was told his labels looked cheap and therefore wouldn't sell. Despite this negative review, Mack stuck to his guns and determined to be different when it came to label design.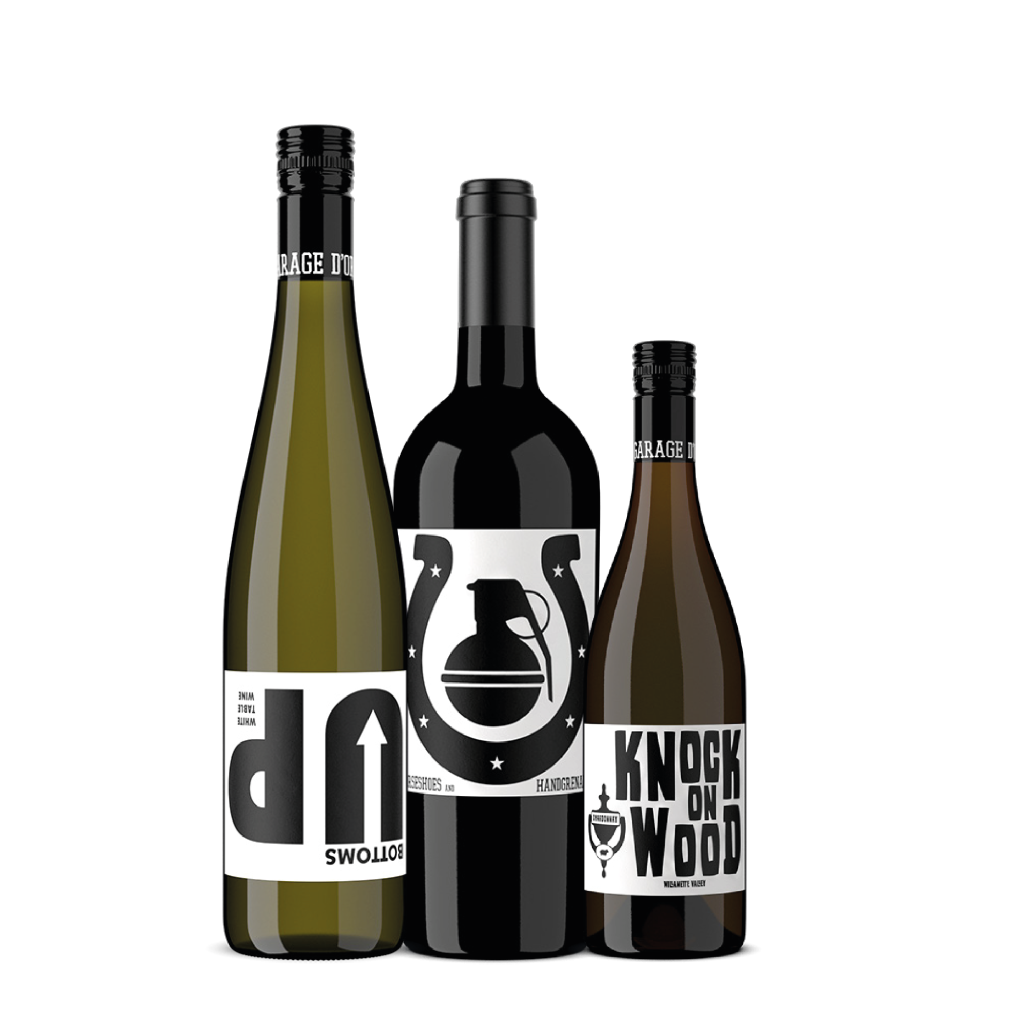 Mack is now a curator of wine for Club W and due to the now success of his original wine label, has created a boutique graphic design firm who work with some very large food & drinks companies worldwide.
I don't drink alcohol, so holding a bottle of wine for me is all about the look of the label. .
In light of this, I decided to try my hand at a few completely made up Wines and their label designs, mocked up just to see what people thought, if anyone would buy them based on these labels and what kind of wine people might think is inside.
So how do you choose your wine…or any product you buy for that matter? Does the label effect your personal choice? What type of design do you lean into the most? Or do you just have a favourite brand and you never really pay any attention to the label?
I hope you do spend time looking at the labels, being that accidental design critic, it would be a shame for someones amazingly creative and hard work to create something beautiful and unique doesn't pass you by in the hustle and bustle of life routine.
Maybe next time you go to buy a bottle of wine you'll try something that looks controversial, you'll take the time to look over a few different labels and really consider what it is you are looking for because the best wine might just be inside.