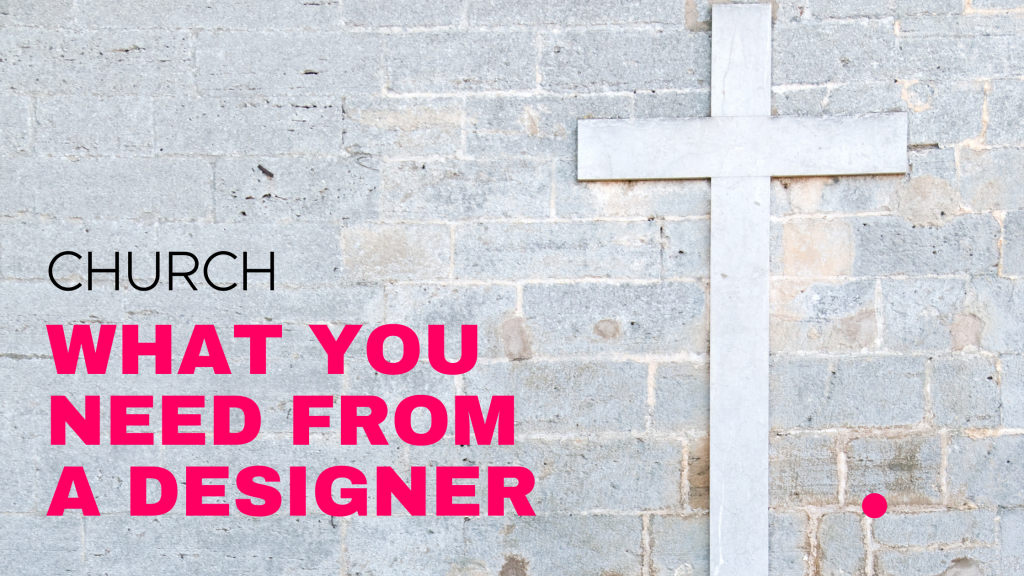 Experience of working in the Church as a designer can be rewarding and also painful, here's a guide to help a Designer and a Church leader build a strong relationship.
I have worked with churches for over 15 years as a graphic designer, I have seen the good, the bad and the ugly; both with the look of designs and also the attitudes of and towards a graphic designer – sometimes it has been amazing, people can be very kind and generous; but sometimes it can be heartbreaking, painful and mind boggling.
Here I want to help the Church to find a mutual ground of recognising what you need from a graphic designer, what to expect from them and also how much you should expect to pay; yep that's right – you should pay!
If you are a graphic designer in church or working with churches then this guide will also help you to set out boundaries, structures and limits with your time, energy and resources.
Let's dive in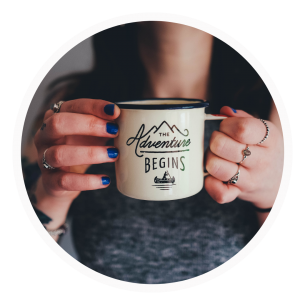 Build a strong relationship
If you're a largish church then you probably have the capacity to pay a designer, either contractually or as an employee and this creates a great bedrock for communicating your brand and vision throughout all your designs. This is a great step towards achieving amazing product (and by product I mean things like logos, social media posts, banners, screen designs etc). Later this blog will help you to build a strong relationship with your designer, or designers, and create a cohesion that draws the best out of your vision and purpose and makes it a beautiful reality that people can relate to. I would always encourage a church to have some kind of paid designer within their ranks if possible. It's the best possible solution to time saving, energy saving and less frustration.
If you are a smaller church without this capacity then the likelihood is that you are either doing the design work yourself using computer standard programs or you get your young people involved and get them to do it (I was that person). Your budget is tight so you don't have the ability to spend a lot or even any money on professional designs.
If you are using young people then great, they will do a good job and it will encourage them to stay close, take ownership and be accountable – make sure you encourage them and say thank you A LOT!
If you are using computer standard programs like Word – let me introduce you to a resource called Canva – a free (but can be paid for and it's super cheap) online design software that gives you templates, tools and handy tips to help create modern and innovative designs. Give it a try!
If you are using, and I do mean using in the bad way, a graphic designer who is a trained professional and is doing the work for free – STOP IT! They have worked really hard to get to where they are, they need to make a living and you aren't helping them. If you can't afford a lot then that's ok, but you MUST pay them.
One church leader said to me "but God has given you this gift so you should gift it back to the church for free." Safe to say I was overwhelmed with work and often had to use my lunch breaks from my real job to fulfil all the work that needed doing. It wasn't pretty and I didn't enjoy it! Just because there's a mechanic in your church doesn't mean you expect to get your car fixed for free – in the same way, just because there's a designer in your church, don't expect the work for free!
In which ever camp you sit, building a strong relationship with those who do your design work is essential:
a) Find someone who understands your DNA: Church; When choosing a designer, having someone who understands and celebrates your vision, purpose and goals is essential to being able to express these keys in all design work. Being able to communicate clearly who you are, what you believe and being invitational to the world is vital and a designer can enhance your outward appearance to your community to make them feel welcome.
Designer; work isn't always money and money isn't always work. If the church isn't on your belief wave length then getting into a relationship with them is a bad idea. You have to be able to understand and celebrate, encourage and get on with them. Don't say yes to everyone!

b) Find someone who gives you time: If you choose a professional designer who is spinning a million plates, dedicated to their other job or simply has no time, then you will get half hearted designs that won't be their best. I often spend time sat with my clients talking about how church is going, what their next sermon series is and asking questions about what each part of their church does so I can truly reflect all they do in the designs I produce. Time isn't always money, time is gold…getting the gold out of people cuts down on the back and forth! Give the time to one another and get to know each other; it pays dividends!

c) Find someone who goes the extra mile: Ok, this is a difficult one. Some of my worst clients have been churches who take advantage, want work for free and have unrealistic deadlines. These are NOT the people I want to work with because taking advantage produces complacency and then the work becomes half hearted. I do everything through a love of design and with passion – if you treat your designer with respect, pay them their going rate not your going rate, and treat them as a team member instead of someone you just use, then you will build a strong relationship that then on tight deadlines and where going the extra mile is necessary, are willing to step into the breach!

Ultimately, the start of a good relationship is a strong foundation and that needs transparency, trust and a good understanding of what each other expects or requires.
Don't have unrealistic expectations
As I said, I have worked with churches (and sometimes still do) who have an immediacy vibe to them. There's little planning and little organisation and you get last minute requests for a design that needs to be done that day or the next. Unless you've set that as a possible benchmark with that church, don't do it. You're not a machine – Church you need to get organised!

a) Make a plan: As you start a relationship make sure you make a plan. Structure your monthly and weekly goals and expectations of work, don't do anything without talking it through first and get all the information you need for the project BEFORE you begin – Church, make sure you have all the details for the project BEFORE you talk to your designer, it will cut down the back and forth and will reduce the time it takes to get the finished product.
Designer, make sure you have a list of typical questions for your client so that if the right information doesn't immediately come in you can send those questions to get all the information you need.

b) Set a timescale: It's up to you what you do with this so I am just going to give you an example of what I set out with my clients.
– One zoom call or in person chat a month to outline what's coming up, any immediate problems and create an outline structure of what needs doing.
– In that call you set out how much time you need and create deadlines
– Anything that needs immediate attention comes first
– Everything works on a monthly cycle, so it means you (Church) need to be organised and prepared so that you don't waste the time of your designer. (Think fast and plan in advance – so know your next sermon series before the end of the last one).
– Last minute work is fine if this is what you agree but I don't like it and start to add charges if it becomes a regular thing.

Full time designer
If you are paying a designer full time then regular meetings to discuss products, events, services, websites, social media and video are essential. They should be included in all your meetings where design is relevant. Don't leave them out; you will create a sense of mistrust and everything that kills creativity will become a problem. Designers have a different perspective and ask questions you might not have considered. Get them involved!

Designers are creative people and they often need a bit of extra love and attention. Get to know your designer, what they like and don't like; how they work. Do they make digital or physical notes? Get them notebooks and pens! Do they like Pepsi or Coke? Get them a years supply and a fridge so they are always happy! Help them by providing the simple things – it does wonder for their creativity!

Freelance designer
If you are paying a freelance designer then a lot of the above applies, treat them nice and keep them tight. I have experienced some serious generosity from people who pay me monthly but send random, one off gifts just to say thank you. It goes a long way – because no matter how much you lay out a structure and a plan, last minute work is usually going to creep in at some point, so be prepared to show some extra kindness.
Also, recognise that you aren't your designers only client, so when you've set out your stall, come up with a structure and set up a working relationship don't break that structure unless you discuss it first.

Learn together
At the end of the day you will both learn together, grow together and build a strong relationship because for many churches the branding and design of its outward appearance is vital to being a great community hub, a friendly place for people to feel welcome, a place where people feel at home and can be part of something bigger.

Church; The designer, in whatever capacity you can afford to take them on, will aid you to achieve all your goals in this area and probably more. They will ask you questions you hadn't thought to answer, they will help structure your thoughts and bring clarity to your projects.
Designer; The church will strengthen your abilities and stretch you further. You will learn to do research on a different scale, learn to structure your work better, create workable deadlines and help to build a brand that reaches lots of people.

It's always a difficult thing to bring someone on board that you don't know or who doesn't know you but you will learn to grow together and over time build a strong relationship that enhances your churches community impact.

Hope this blog has been helpful to anyone wondering how to upskill, upscale and improve their working relationship with a designer. If you would like to chat further then why not send me an email [email protected]