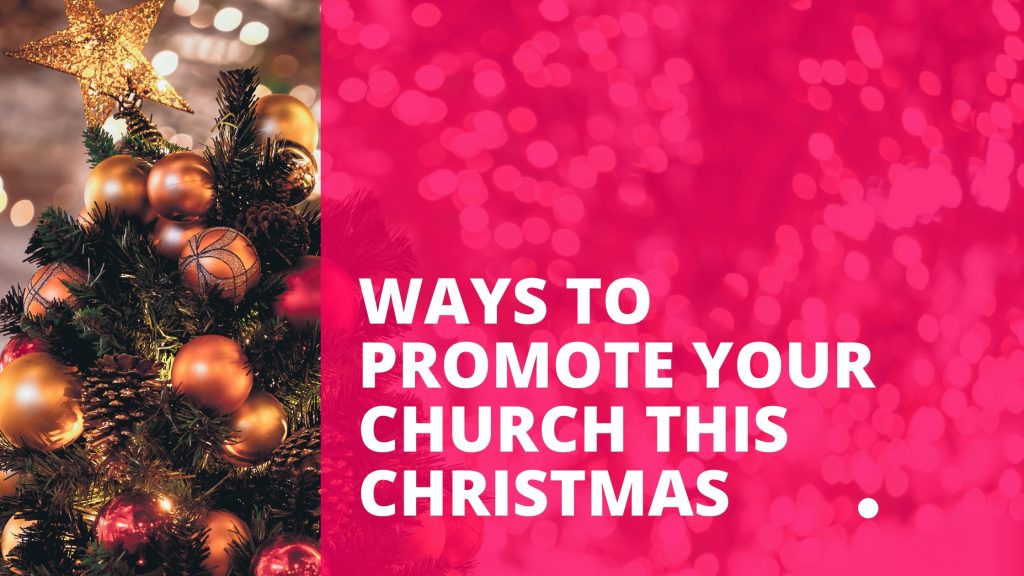 Ways to Promote on Social Media this Christmas
Social Media is your biggest platform for promotion. Make sure you have a Facebook page & Instagram account. These are the main platforms. And if you want to push the boat out a bit, get a Twitter account too – most of your church congregation will connect with you through these platforms so it's a quick and easy way to get your information to your people.
Create a Facebook Event – by creating a Facebook Event, you can find out a rough idea of how many people are interested in coming to your event, it's not a full commitment but it will help you. You can also update interested parties in any changes or additional information they need without posting all over your normal social media accounts. And then make sure you share the event on your main Facebook Page.
Ask your congregation to share your event or social media posts on their accounts – helps to get the word out. They will become your Virtual Street Team.
Make sure you post daily – yes daily – about the event. The more you promote the more people see. Don't be nervous about "overkill" – there's no such thing!
Ask local papers to run an advert for your event, put posters up in local shops, do a flyer drop in houses around your church building and the area.
Preparing your Church for Christmas
When thinking about what you need inside your Church building for Christmas, there is the aesthetics to think about but also the technology side.
Aesthetics Ideas
A Christmas tree – think about how you can put up a small or large Christmas Tree somewhere in your main hall. It creates a warming and welcoming atmosphere.
Wreaths or Garlands – these are simple and effective additions to add around your space. One on your welcome area perhaps, just adds a little festivities.
A Nativity Scene – these can be really creative, so think outside the box. Try not to go traditional, see what's around and go rogue.
Lights outside your building – Got a fence? Windows facing the streets? Try addition twinkle lights or shaped light displays like a Star – it shows your are alive and kicking and attracts people to look inside.
Pull Up Banners – using the same designs for social media and/or printed promotion, get some professionally design pull up banners with your theme graphics to put up in your Welcome area and/or on the stage area in your main hall.
Technology Ideas
Whatever projection you use for song words, why not have have Themed Graphics as high resolution screen designs. Include: Welcome, Thanks for coming, Time for Giving and maybe a blank one you can use to add Bible verses and song lyrics. Keeps everything looking professional.
Using the idea of the Theme Graphics, if you are doing a sermon series, use the screens and add titles so people can follow along with your series.
Spread the themed graphics across all your online platforms, videos and podcast graphics.
What next?
Peanut Designs can help you achieve your Christmas promotion goals this year. Why not check out the Christmas Church Package I have on offer, there's something for everyone. From a simple conversation, to coaching, to designing everything for you.