Church Media Products
Thank you for stopping by and checking out my church media products. Here you'll find screen & social media collections that you can buy and use for your church celebrations, sermon series' and general advertising and service themes.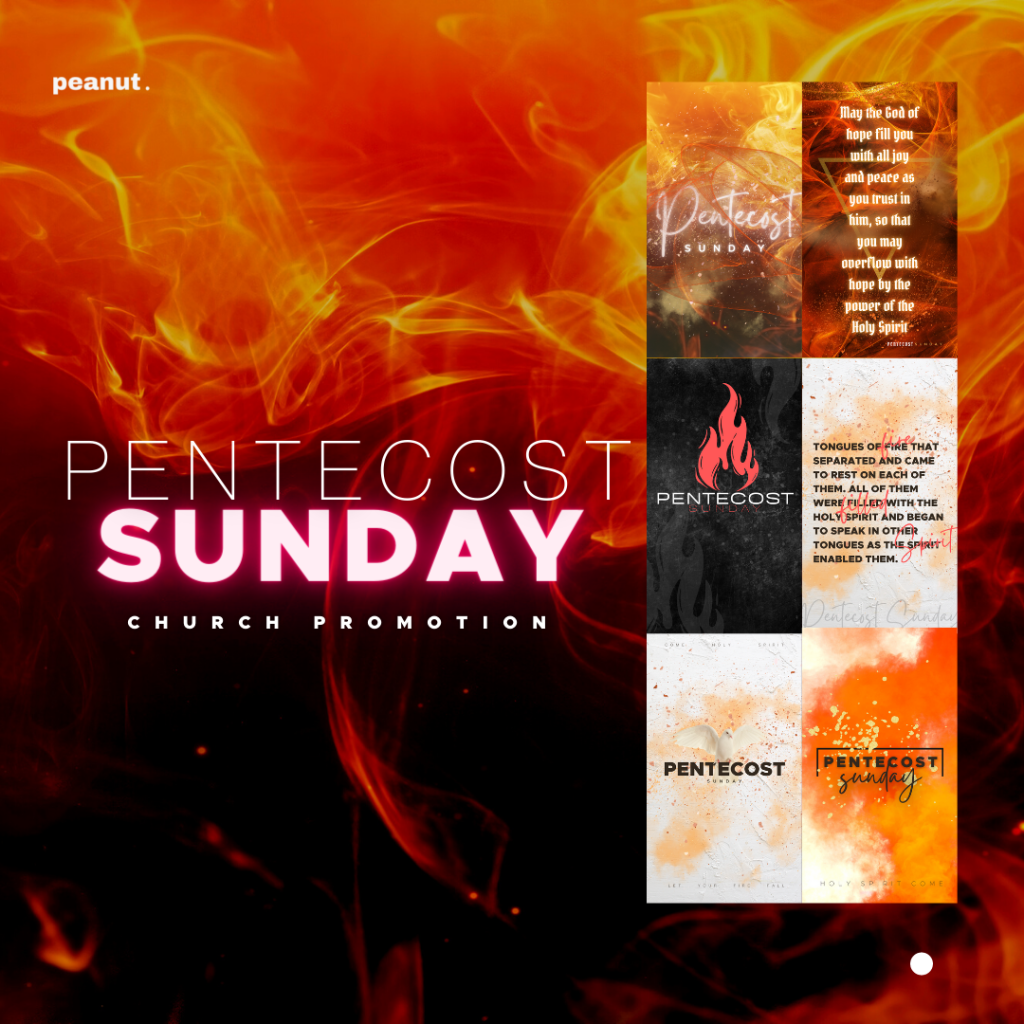 The Ultimate Pentecost Sunday Social Media pack. With squares and stories for general promotion and specific bible verses, this is the pack you need to promote your Pentecost celebrations.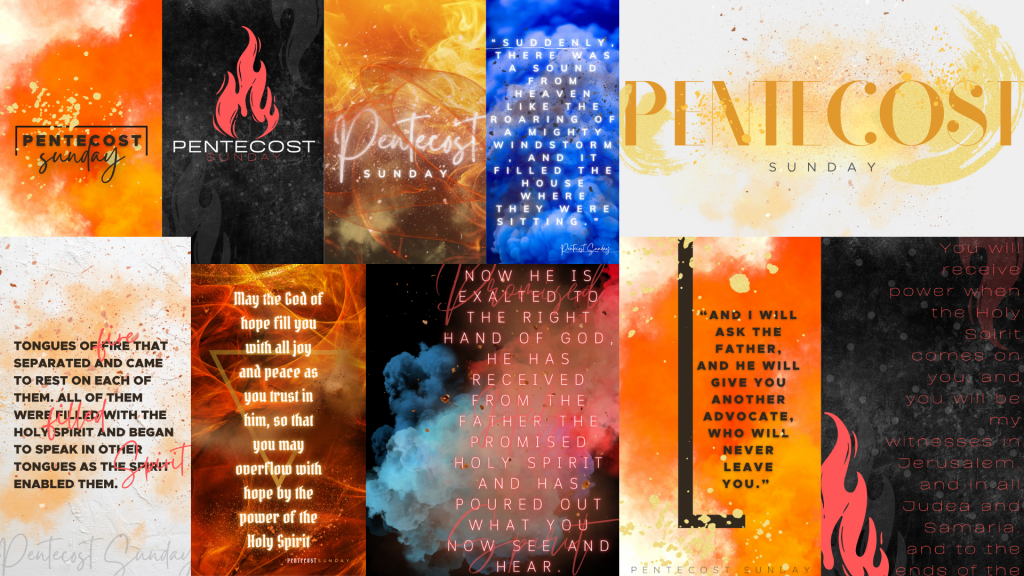 Buy on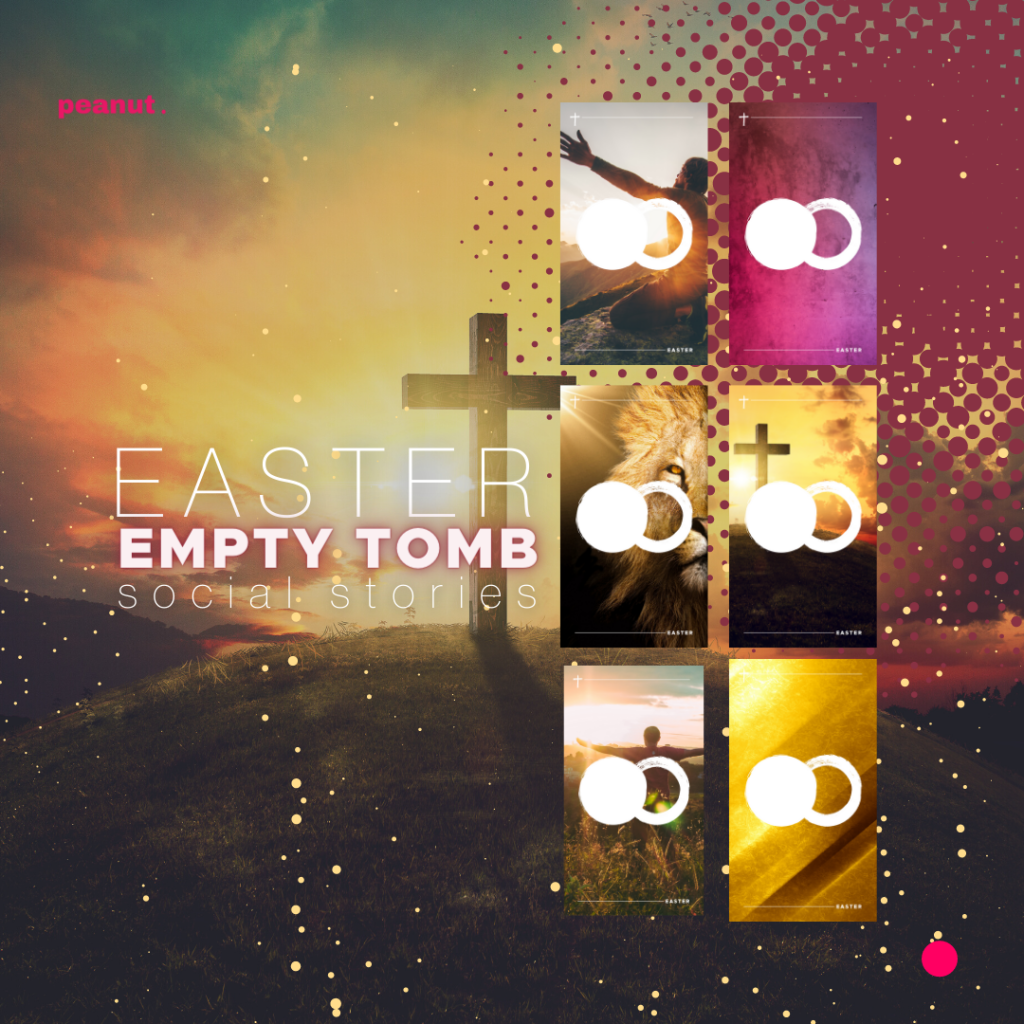 "The tomb is empty, He is not here,
He is risen."
Empty Tomb graphics for Easter for Churches. You can add details, scriptures and logos to these graphics.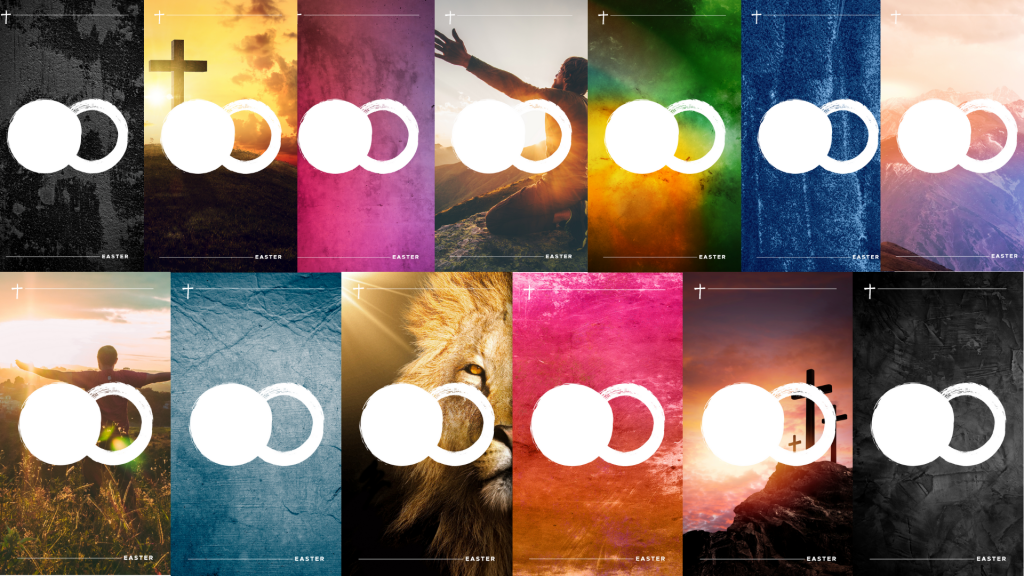 Buy on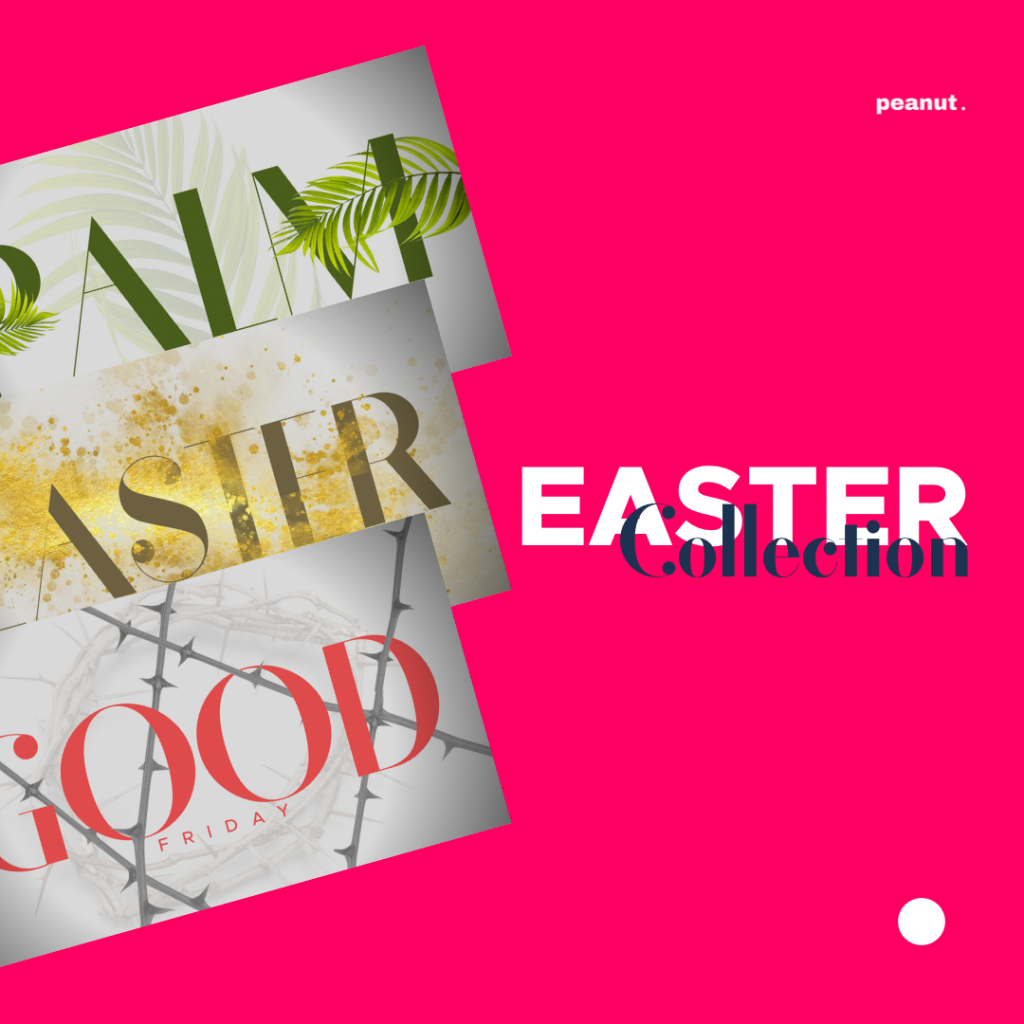 This Easter Collection will provide you with screens, word screens, social media squares and stories that you can then add your own information to to let people know how they can connect with you throughout the Easter celebrations.
(Not all images are shown on the graphic)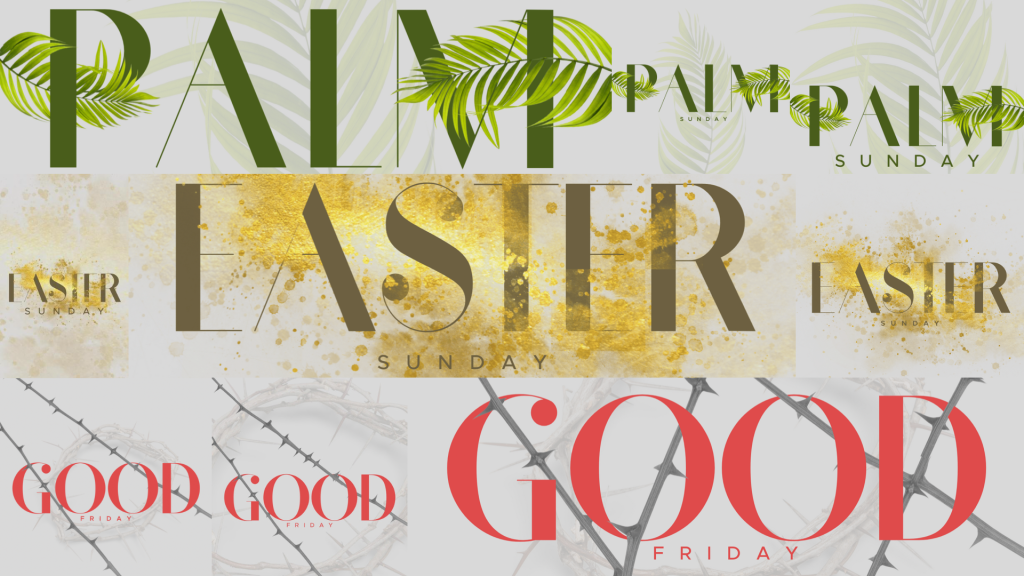 Buy on
---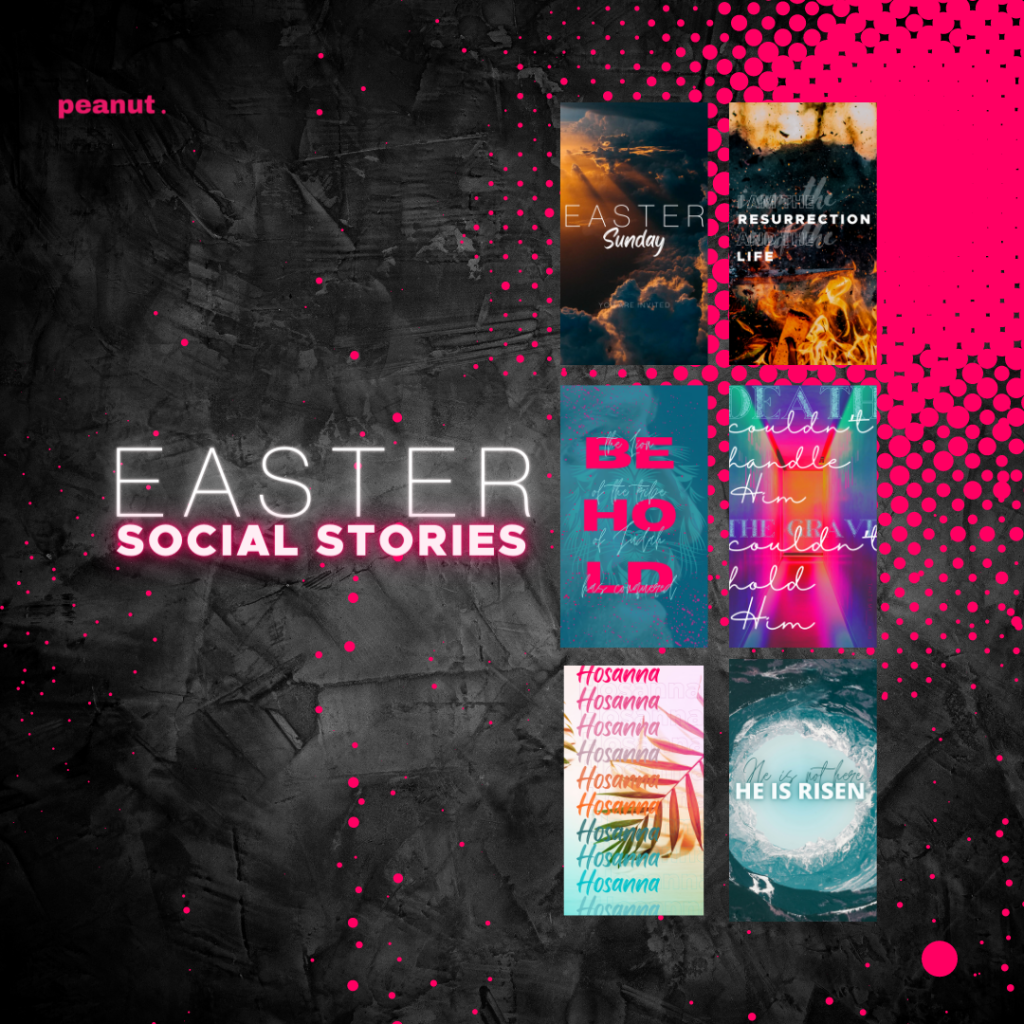 This pack includes 12 social media story designs for the Easter period including Palm Sunday, Easter Sunday & Good Friday stories, Bible verses and song lyrics from Easter themed songs.
(Not all images are shown on the graphic)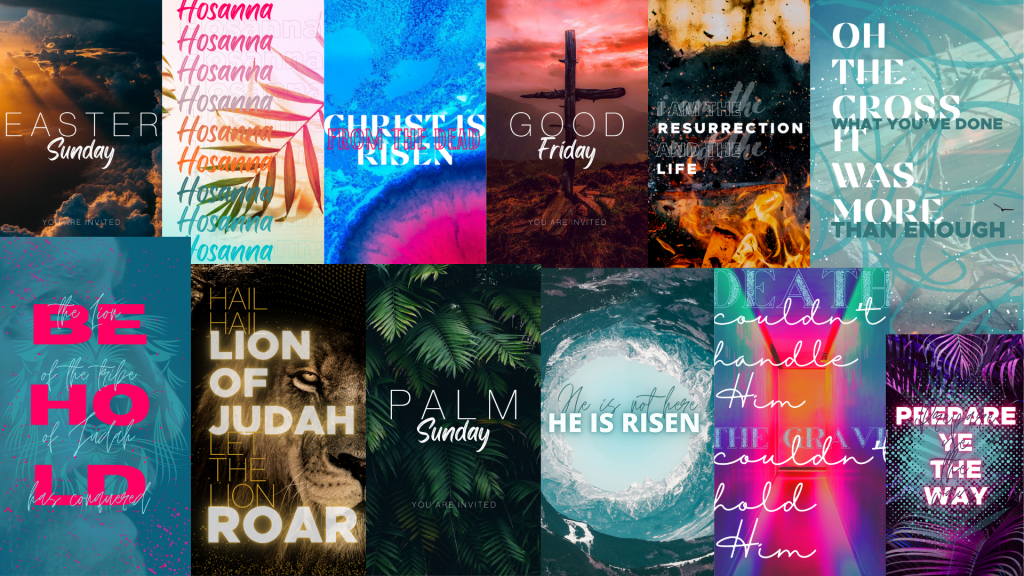 Buy on
---