What's your favourite story is the kind of question you ask your kids when they are settling down to bed at night…
In 2021, the answers from our kids often include famous books like Harry Potter, The Famous Five, Twilight, Mary Poppins, Peter Pan and lots of others.
But when it comes to YOU and YOUR business, did you know that IT has a story AND that people want to know about it. 
The story of Peanut Designs started when I was 15 years old and started my GCSE Product Design course and decided to make POS stuff for a new record company called "Peanut Records"
The word and term "Peanut" had just followed me most of my life for various reasons, which I explored with a new acquaintance recently who asked me how I chose the name, here's a few reasons:
– I am naturally small so it was a nick name for a time
– I used the name for work during secondary school and it stuck with me
– I named my first born Peanut (after my business) when he was inside
– and lastly; I have a very tiny bladder!! Haha!!!! (Sorry)
So what's the story?
As I continued with my GCSE project, a friend who was a professional graphic designer said "I'll design you a logo". Watching him work his magic on a very old Macintosh back then was the start of this new adventure of exploring design, art, graphics, photography and branding.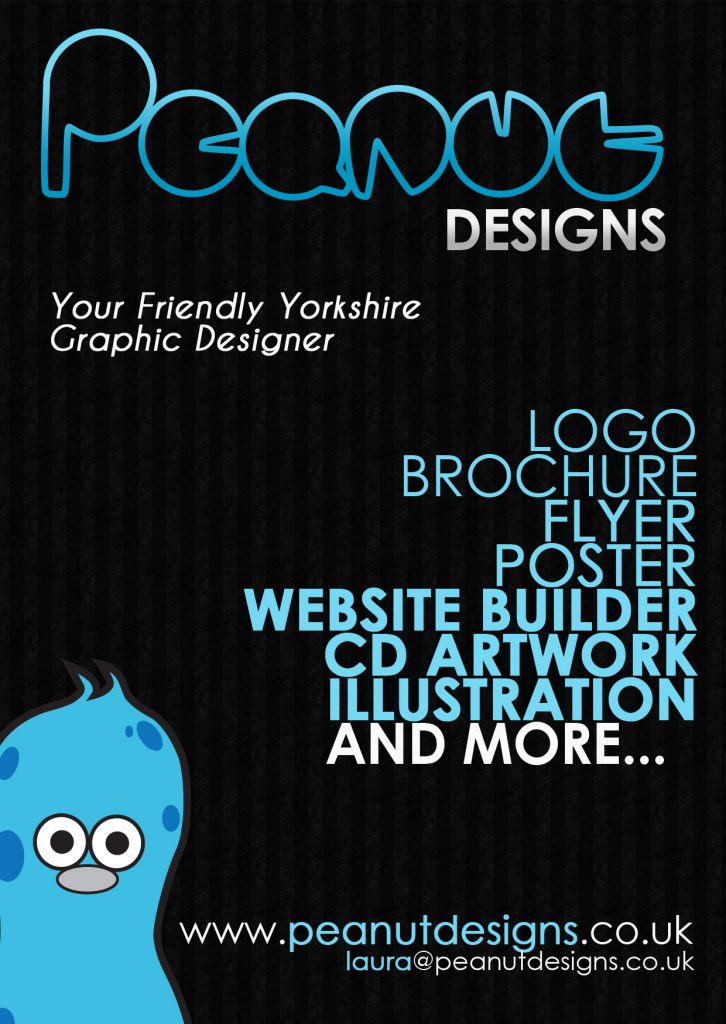 It wasn't until 3 years later when I was heading to uni that I got my first Mac. A white macbook. I had no idea what I was doing or how to use it but I felt armed and ready to go.
University! Three years of misery and torture as I spent lonely days and nights trying to figure out why people were asking me to make things that I had no interest in. Not one course or one person spoke about logo designing, branding or marketing.
Leaving 3 years later with a degree in hand, Peanut was slowly growing under the radar and was now ready to see some light and formerly become Peanut Designs.
After almost immediately getting my first job, I entered a world where I was able to explore the things I loved most about design. Logos. Branding. Marketing. 
In 5 years of employment at 4 different companies I was able to design 3 rebrands logos, 3 startup logos and brand guides and 1 product branding design plus I began an extensive Social media campaign to promote a new product (this product is now pushing 6 figures). I left corporate in 2014 to start a family, Peanut was thrust forward and became my sole focus. 

Let's propel you 7 years late, and in the height of the covid-19 pandemic, now with 2 kids under my feet, I decide now was the time to reimagine, reword, refocus and reignite Peanut on a whole new level. 
Peanut, the place where adventures start.
Peanut, the place where dreams come true.
Peanut . I am peanut. Peanut is me.
So when someone asks "what's your favourite story?" Tell them about you!!!