Peanut Designs…the start of a new adventure
With Peanut Designs, you will receive high quality and fast solutions to enhance the external appearance & the online presence of your organisation.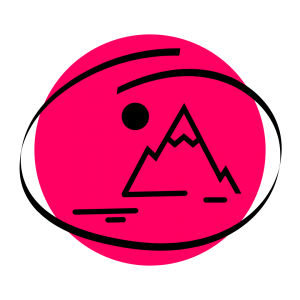 In a world that has become reliant on digital, it is more important than ever that your online presence and your website are the best they can be, that you can engage your audience and that they know who you are and what you do.
Now more than ever, people search through social media platforms and use search engines to discover as much as they can about you before they even enter into a conversation with you.
Laura Murray at Peanut Designs has over 15 years experience working with churches, non profits and businesses offering a business design, social media design, marketing and branding solutions to get your outer shell look just as good as the inner nut!
If you would like to know more about the services on offer, then let's chat!
Logo Design

If you are just starting out with your project or business but don't know where to start with a logo and how to build your brand, then look no further. Peanut Designs has everything you need to get your dreams off the ground.

Starting from £150*, Peanut Designs can bring to life your business idea with a customised logo design just for you. With an initial, free consultation, lets unpick your ideas, work through your passion and design something together.

*Logo designs start at £150. This is an initial cost for a simple, black and white logo with only 2 initial designs & 1 change.
Church Design Services

The real core and mission of what I offer is to bring your digital footprint up to a unique, fresh and modern standard, to reach people through up to date technology and familiar platforms, and to make sure your message, values and story are at the centre of your whole design package so that you can be sure that people are seeing the absolute best of you, your church and organisation.
Business Design Services

Are you a business in need of a professional graphic designer but would like to keep employment costs down? Hiring a freelance graphic designer could be the solution to your problem.

Designers are able to communicate powerful ideas, products, policies and your brand values using images, text and visual solutions to spread your message and make your project to come life; from social media to clothing to business cards.Investing in the services of a professional designer shows the value you place of quality to your potential clients and customers.
Design Training and Coaching

From social media design to business branding solutions; I can walk you through the basics of template building, colour palette, font choice, style and design to get your adventure started.
Book Design & Formatting

High quality cover design that will highlight your books theme and make you stand out on a shelf, we can help. With years of experience taking client ideas and making them a reality, Peanut Designs can offer you a range of choice for all your cover needs
Branding Design

Are you looking for a fresh look? Need a redesign of your logo? Or are you wanting to understand and streamline your brand? If this is you then keep reading!

Also, do you have a brand guide? No? Peanut Designs can help you!
Social Media Design

Got something to say? Statistic about your industry? Success stories? We will posts across your social media platforms with exciting images that reflect your business, principles, advertising strategy & promotions

Publishing a new blog? Awesome. Let us know and we will create a header graphic, a social media ready image and help with your write up so you're ready to promote your new article when it goes live.

All packages are subject to an initial, free consultation to discuss your project, business or non-profit needs.

Social Media Template Bundles available for those on a tight budget. Get your start up images from Peanut Designs.